Premier Residential Roofers in Riverside, CA
When you've decided to invest in a residential roofing project, the new roof significantly improves the value of your home and it immediately raises the bar for the rest of the neighborhood with its beautiful style. However, the most important thing a great quality roof does, is protect everything you love underneath it. A few of which includes, your children and or significant other, your beloved family pet, valuable assets, developed photographs… that can't be replaced and items that you have brought into the home, that have created wonderful memories with your family. That is why it is imperative that you only trust licensed residential roofers to work on the most important part of the home that protects you and your loved ones from the outside elements.
In short, our professional riverside roofers have many years of roofing knowledge and skills and have developed expert workmanship. We maintain professional customer service and we have built a trustworthy relationship with our Riverside community and with the surrounding cities. Our residential roofing services start with a free estimate, a no obligation quote and a thorough inspection and end with a high-quality installation and or first-rate repairs done right the first time. It is best to leave something as crucial as your home in the hands of professional roofing experts who will manage the project from start to finish while keeping you informed through the whole process.
Yes, our contractors are licensed, insured, and highly skilled experts but they also show up on time, they're polite, courteous, and stay professional during every customer interaction. Being friendly and respectful is paramount at Thompson Roofing and gaining positive feedback from our Riverside community and neighboring cities pushes us to be our best for every project, every time. Do you need to re-roof or have roof replacement done? Are you ready for a new roof installation? Thompson Roofing is here to help! Contact us ASAP to schedule your free consultation with one of our reputable residential roofing professionals.
Types of Residential Roofing
At Thompson Roofing, we have access to and experience in all kinds of roofing or materials including asphalt shingles, metal roofing, slate roofing, clay and concrete tile and cedar shake; our contractors have honestly done it all. So, no matter what kind of residential roofing you're looking for, our experts are here to help.
Asphalt Shingles
Asphalt shingles are the most common and our most popular residential roofing product; especially in this scorching Southern California dry desert-like climate. Several studies have shown that 75% of Americans choose this product because asphalt shingles are affordable, resilient, and easy to install. For many, it's an easy decision. We only use the highest quality asphalt shingles and our residential roofing experts will install them correctly so that your new roof is sturdy and reliable.
Metal Roofing
Metal roofs were commonly known for commercial construction and warehouses in the past. However, technology advancements have many more people looking into metal roofing for their residential roofing projects. There are a variety of options a homeowner can choose from. Some of the materials an owner can select are stainless steel (which uses recycled materials), copper and aluminum. A homeowner can choose to either maintain a traditional metal roof look or they can ask for a material that simulates wood shakes, shingles, tile, or slate. Riverside Residents may choose a metal roof because they are fire resistant, lightweight, and durable.
If you are considering metal roofing for residential roofing, you should also be aware that they are more expensive than traditional asphalt shingles, they may be noisy during a heavy rain and sometimes there is some inconsistency with the color matching and will require extra reinforcement to your roof. So, if you think you may want to go with this option, give us a call or email us and we can provide you with the best option for your unique roofing plan.
Slate Roofing
Natural Slate shingles (more like tiles) are the most beautiful, have colorful options (and beautiful patterns), longest lasting (100 years), don't absorb water and are of the most expensive options for your roof. Slate shingles run from $10 to $15 dollars per square foot. However, if installed properly slate will last your whole lifetime depending on the environment. Some houses built 150 years ago still don the original slate shingles installed when built. Slate is a natural rock made from volcanic ash mixed with clay and are able to be cut into a 1/4″ to 3/8″ thick and have a few different lengths and sizes. Since California doesn't get hail in most areas or get a lot of rain, slate shingles may be a great option for your home.
Clay and Concrete Tile
Thinking of Using Clay or Concrete Tile for your Residential Roofing job? Tile is a very durable material and an excellent fire resistor, but it is also extremely heavy, and they are twice as expensive than an option like asphalt shingles. So, because of the weight of these tiles, your roofing foundation will have to be reinforced like we explained above with metal roofing. Natural Clay Tiles are made in a kiln and concrete tiles are made from a mixture of sand and (portland) cement. If you decide to go with this option, it's best to consult a professional roofing contractor so they can see if your roof can withstand the weight.
Cedar Shake or Wood Shake
Cedar is a hard wood and when people talk about wood shake, 9 out of 10 times they're discussing cedar shake shingles. Not only are cedar shingles exquisitely beautiful, but they also have a lot of other amazing qualities like having a natural preservative, protecting it from penetrating wind, moisture and damaging UV rays, they are also naturally pest resistant and its composition is durable; keeping it from shrinking, expanding or cracking easily.
Since California is prone to fires, many cedar shakes are required to be treated with fire-resistant chemicals. However, if interested in cedar shake shingles for residential roofing, contact your city and find out if they are legal to be placed on your roof in your specific area. Altogether, Thompson Roofing's mission is to give you the best protection for your home with an elegant roofing style that is both budget-friendly and beautiful. Your roof will be susceptible to rain, wind and sometimes ash while living in Riverside County, picking the right residential roofing and or roofing contractor for your home is a very important decision.
Why Choose Us?
Our company uses the best materials and the highest quality in the roofing industry. You won't have to worry about your roof after our highly skilled professional installs it. However, it is still crucial to regularly check the condition of your roof for any major issues. At Thompson Roofing, we provide free roof inspections to inform you of what problems there may be and what needs to be fixed. By making sure your roof is protecting you and your loved ones properly, you will be able to catch any minor roofing flaws before they turn into major ones and prevent any further damage.
Residential roofing upkeep with the help from one of our professional roofing contractors is a wise decision for you and your family's home. Once you have requested to meet with one of our highly trained experts; with years of working on every type of roof, they will give you a better idea of which roofing style is best for your particular home. Call Thompson Roofing today for a free no obligation consultation and get a customized quotation, personalized for the roof you have always dreamed of.
Choose Thompson Roofing as Your Residential Roofing Company
In respect to residential roofing companies, you have a couple of choices. You can go with a large corporation with a high overhead and expensive operating costs, or you can go with a small, local company with a low overhead and affordable operating costs. Thompson Roofing is a Local Riverside Roofing Company and although we do not have the workforce of BIG-CORP, we still provide the same if not better quality of work because of our attention to detail. We strive to provide exceptional residential roofing services in our Riverside community and surrounding cities. Our meticulous focus on quality roofing, increases the present value of our neighborhoods and for many years to come.
Financing Options
A new roof installation is a huge financial commitment and that is understandable, but we want you to be able to provide a secure shelter from the elements for your family even on a tight budget. At Thompson Roofing, we work with our customers and provide budget-friendly and affordable options; Contact us and we are positive that we can find a way to work within your price range. Our professional contractors have put up and repaired hundreds of quality roofs in the Riverside, CA area and surrounding cities in Riverside County.
While integrating skilled workmanship with a reputable and cordial attitude toward helping our customers, it is plain to see why our customers leave such amazing-testimonials. We police our workers and make sure that after each workday, they clean up their work areas, so you don't feel like your residence is a perpetual construction site. Additionally, our owner Gary Thompson will be overlooking your project and he will keep you informed about any and all changes or progress through every step until completion.
Roof Installation, Replacement, or Repair
From residential roofing Installation to roof replacement or roof repair, Thompson Roofing does it all. A professionally installed, replaced, or repaired roof is the Apex of your family's home that not only keeps you secure throughout the day and night, but also makes your house look beautiful. With the help of our reliable and professional roofing contractors, you'll be proud of the way your roof looks. We enjoy serving our local Riverside community by creating affordable value and elegance to you and your home.
If interested in learning more about Thompson Roofing's exceptional services, ask to speak with Gary for a free consultation where he will come up with a personalized plan that works within your budget. Call us today!
Emergency Roof Repairs

Storm damage? THOMPSON ROOFING | RIVERSIDE ROOFING offers 24-hour emergency roof repair

Roof Maintenance

Top quality residential & commercial roofing inspections and repair services
New Roof Installation

THOMPSON ROOFING | RIVERSIDE ROOFING offers quality, affordable & durable roofs in a wide variety of colors

Roof Cleaning

For safe and effective roof cleaning in Riverside call THOMPSON ROOFING | RIVERSIDE ROOFING today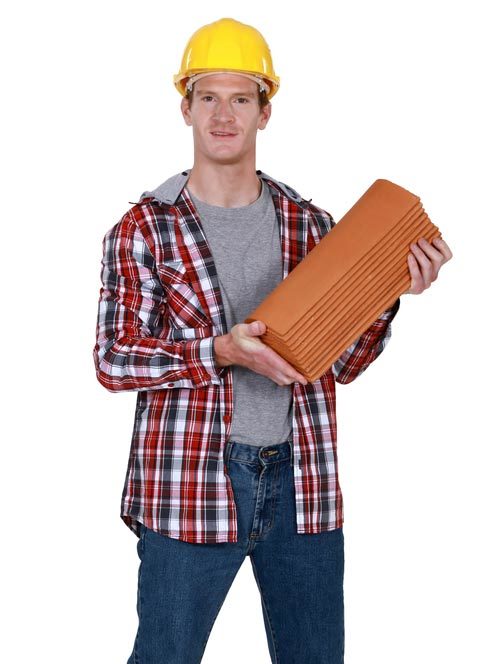 Garage Roof Repair

Is your garage roof sagging? We can help! Call THOMPSON ROOFING | RIVERSIDE ROOFING today for a quote

Siding Repair

We are one-stop-shop in Riverside for siding repair and installation.
Dormer Window Installation

Dormer windows can brighten up that your attic. Call for a quotation

Roofing Finance

Call THOMPSON ROOFING | RIVERSIDE ROOFING today to discuss your Riverside roofing finance options
LET'S DISCUS YOUR ROOFING NEEDS!
If you are in need of a new roof or perhaps a roof repair, then we'd be more than happy to provide you with a FREE, no-obligation quote
WOULD YOU LIKE A FREE ROOF INSPECTION?
How comfortable are you with the current state of your roof? When was the last time you had it inspected? We'd be happy to provide with a FREE roof inspection to put your mind at ease.