As a homeowner, you knew that in time your roof would need important roofing repairs or even a roof replacement. Thompson Roofing Riverside, CA understands that finding roofers can be a daunting task, especially when it comes to finding a reliable and trustworthy roofing company that can provide high-quality services. You may be wondering if you should just hire a local roofer or someone outside your area.  That's why we're here to help you navigate through the process. We recommend hiring a local roofer and we will discuss the benefits below:
Why Finding A Local Roofer Matters

Finding local roofers is important for several reasons. First and foremost, local roofers are familiar with the climate and weather conditions in your region, which means they can provide expert advice on the best materials and roofing systems that are suitable for your area.
Additionally, local roofers are more accessible and responsive, which means you can count on them for prompt and reliable services when you need them the most and can arrive quicker than out-of-town roofers when you need them in a hurry.
How to Find Local Roofers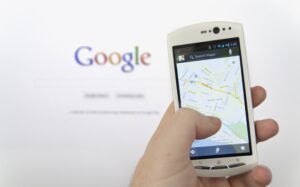 Search Online: A simple online search can yield a plethora of local roofers in your area. Be sure to check their reviews and ratings to ensure they have a good reputation.
Ask for Recommendations: Word-of-mouth recommendations are one of the most effective ways to find reliable local roofers. Ask your friends, family, and neighbors if they can recommend a good roofer in your area.
with Local Organizations: Check with your local Better Business Bureau, Chamber of Commerce, and other local organizations to find accredited and reliable roofers in your area.
Look for Licensing and Insurance: Make sure the local roofer you choose is licensed and insured to protect you and your property in case of any accidents or damages.
Check for Warranties: Look for local roofers who offer warranties on their workmanship and materials to ensure you are protected in case of any defects or issues. inspection.
Why Choose Us for Your Roofing Needs

At Thompson Roofing Riverside, we are committed to providing our clients with the best possible roofing services. Here's why you should choose us for your roofing needs:
Expertise: Our team of experienced (30+ years) and licensed roofers have the expertise and knowledge to handle all types of roofing projects, from repairs to installations.
Quality Materials: We use only the highest quality materials to ensure your roof is durable and lasts a long time.
Competitive Pricing: We offer competitive and affordable pricing for our services without compromising on quality.
100% Customer Satisfaction: Our top priority is customer satisfaction, and we will work with you every step of the way to ensure you are happy with the results. Check out our 5-star reviews to learn more about our reputation.
Conclusion
Finding a local roofer is crucial for ensuring your roofing needs are met promptly and efficiently. By following the tips above and choosing a reliable and experienced local roofing company like Thompson Roofing | Riverside CA, you can ensure that your roofing needs are in good hands. Contact us today to learn more about our services and how we can help you with your roofing needs. Get in touch with us today at 909-377-4402 to schedule an inspection or learn more about our services. With our expertise and commitment to quality, you can trust us to leave your roof in impeccable shape.